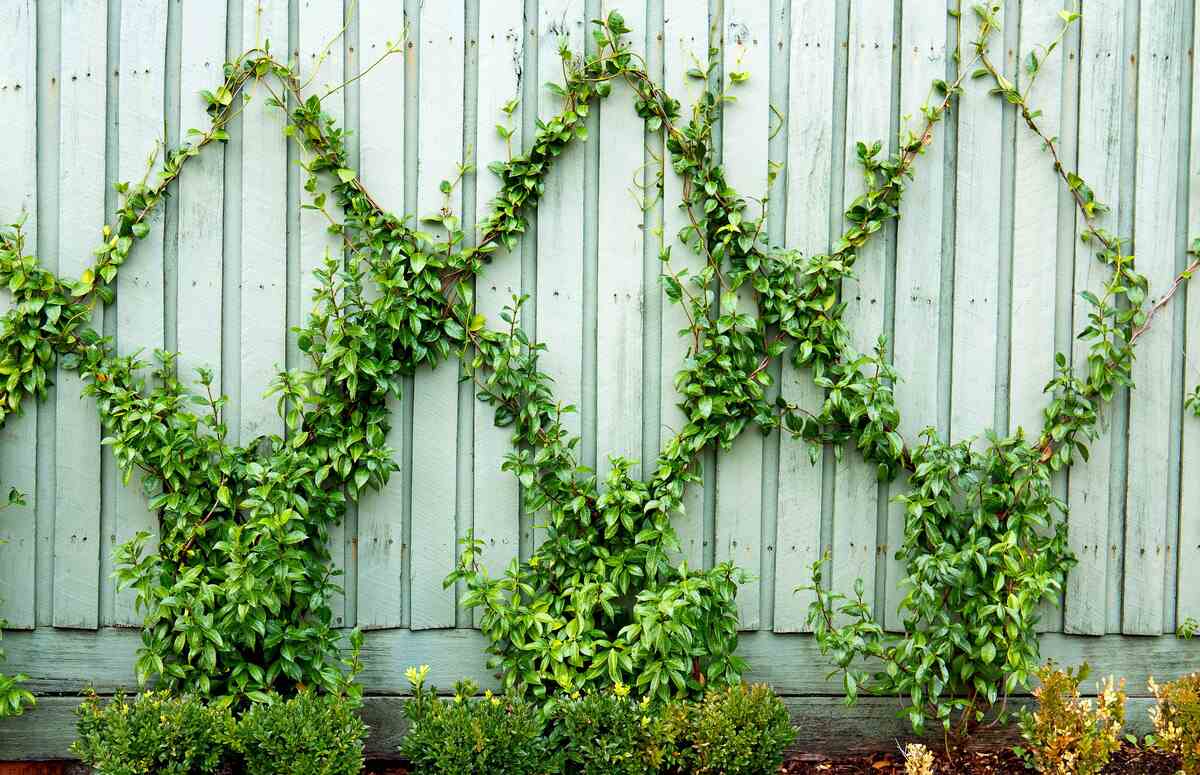 You don't want an intimidating fence that scares away your guests or makes them wonder, "Is this the right house?" No, you want to wow your neighbors, friends, and family with an attractive front yard or backyard fence. You need a game plan on how to make your fence look more welcoming.
Whether you give your existing fence a facelift or install a new fence, these ideas will boost curb appeal and enhance your outdoor space. Always check your local laws and HOA regulations before beginning any fence project.
Ways to Make Your Fence More Welcoming
Select the Right Fence Style
Don't thoughtlessly pick if you're in the market for a new fence. Practicality is important, but design and material make a fence visually appealing. Here are some fence materials that look great and boost property value:
Vinyl
Composite
Wrought iron
What about style? You want your choice to welcome visitors and reflect your personality. Avoid masonry and chain-link fencing when possible. While they may seem secure, they'll make your guests feel left out (or closed in once they're inside). If you need to choose one of these styles for practical reasons, consider some of the customizing options in this article to increase visual appeal.
Here are some common fence designs:
Rail
Lattice
Privacy
Semi-privacy
Shadowbox
Board-on-board
Horizontal board
Open designs like rail and picket fencing are inviting since they let visitors see your yard and house. On the other hand, tall privacy fencing can make a front yard feel closed off and mysterious. However, a privacy fence in your backyard could make your guests more comfortable since it protects them from prying eyes while they enjoy time with you.
Also consider picket shapes and post styles. How about some stone pillars to make your wooden, vinyl, or metal fence pop? You also can makeover an existing fence with stylish additions. Post caps, fence toppers, and other fence accessories could be just the thing to elevate your fence design.
Install a Welcoming Gate
The best way to welcome guests is with a grand entrance. A matching fence and gate will be cohesive but may not draw the eye. On the other hand, a decorative gate will make people excited to enter. An ornamental gate helps lighten privacy fencing that might otherwise make your property look intimidating.
Install a gate with a scallop, arch, cutout, window, or arbor to make your entrance stand out. You also can use a different material than your fence to make it pop. For example, a metal picket gate on a wooden privacy fence will draw attention and provide a sneak peek into your yard. The gate should still complement your fence design, though — you don't want it to look like there was a mixup during installation.
Want a simple tweak for an existing gate? Hang a welcome sign, wreath, or metal gate decoration. Buy or craft a personalized piece to make your fence unique and immediately recognizable.
Perform Regular Maintenance
Maybe all your fence needs to shine is a little tender loving care. A fence that's falling apart is likely to scare away visitors and could even attract thieves. Replace any broken fence panels, pickets, or posts as soon as you notice they are damaged. The sooner you address these issues, the less expensive your fence repair will be.
You may be surprised how nice your existing fence can look once restored to its former glory. All fences benefit from a wash now and then, but here are some more specific care instructions for different fence types:
Check for rot
Sand the wood
Apply paint or stain
Remove rust
Apply protective coatings
Clean stains
Remove mildew
Clean stains
Remove scratches
Add a Coat of Fresh Paint
Painting may seem like another maintenance step, but it's also a great way to customize your fence. The right color could turn a bland fence into a beautiful accent in your outdoor living space.
White picket fences are classic because they go well with most decor, but consider matching your trim, siding, or other landscaping details. Choose natural colors like green and brown for a fence that melts into the scenery or an unconventional color for a dramatic effect.
Want something that will stand out and set the tone when you have visitors? Paint a mural or pattern on your fence. This project would be great for families — you can create art and memories together while making your outdoor space feel lived-in and homey. If you're not confident in your skills, try stencils to get your desired design. You also can hire a local artist to paint a mural for you.
If you have a wooden fence, you have the option to stain your fence instead. This coating protects the wood while preserving its natural beauty. Stains aren't just clear — they come in many other colors to alter the natural hue of the wood to better match your design goals.
Plant Charming Plants
Greenery can make any fence style look cheery. Even a yard encircled with a chain-link fence can become a lush wonderland with some creative gardening. Make "garden fence" literal with climbing plants or vertical gardening. Hang flower pots off the fence or place specialized planters on top. Pair with a trellis or pergola to create a garden paradise.
You also can line your fence with potted plants, flowers, succulents, hedges, or trees. This technique is excellent for practical barriers you're hesitant to replace. Want to take your green fence a step further? Plant a living fence. A living fence is a barrier made of plants rather than traditional fencing materials. While it isn't the best security fence, it will make you and your guests feel like you're entering a secret garden getaway.
Install Cozy Lights
Want your fence to look welcoming in the evening and help with security? A little light will guide the way, brightening your curb and yard. Fence lights add an ambience to your home and yard. They'll look pleasant through your windows and to anyone walking by. Attach post cap or string lights in whatever style or color suits your fancy. Switch them up to match the seasons or holidays.
Don't want to drain energy? Set the lights on a timer or get a motion detector so they'll turn on when you want them. You also can get solar lights to save more energy and avoid annoying cords. Purchase lights designed to be outside for safety's sake.
Add Creative Decorations
When it comes to fence decoration, the sky's the limit. Here are some decoration ideas to get you started:
Sculptures: Whether they line the bottom, perch on top, or hang off your fence, sculptures are an excellent way to display your personality. Choose anything from elegant butterflies, birds, or flowers to silly animals or abstract installations. Check out local craft fairs and markets to buy art locally and give back to your community.
Birdhouses: If you want some feathered friends, this is a great way to attract them. Birdhouses also look cute regardless of whether they have bird residents, so your human guests should enjoy looking at them.
Seasonal decorations: Your house will seem lived-in and homey if the decorations change with the weather and holidays. Seasonal decor keeps things fresh and exciting for you, your guests, and your neighbors. However, take them down at an appropriate time — when left up too long, seasonal decorations can make your place look neglected, messy, or forgotten.
FAQ About Making Your Fence More Welcoming
How Do I Make My Fence Look Like New Again?
Replace broken parts, wash, and repaint your fence to make it look new. A pressure washer can dislodge dirt, but make sure you use a low setting to avoid damage. You also can scrub your fence with a soft brush instead to remove grime from all the nooks and crannies. 

All materials naturally deteriorate, though some do so quicker than others. Vinyl, composite, and wood can all fade or change color in the sun, so you'll need to repaint or restain them to maintain that newly installed look.

The less often you maintain your fence, the harder it will be to restore it. Inspect it at least once a year to note signs of aging and avoid more extensive issues. If more than 20% of your fence is damaged, you should replace it instead of repairing it.
How Do You Beautify a Wooden Fence?
Many homeowners find wood a naturally beautiful material and use wood stains to make them pop. Browse various stain colors to find one you like. Not satisfied with natural wood colors? Painting and decorating are your next best bets.
How Do You Make a Fence Less Boring?
Colorful paint, plants, and decorations are the best ways to turn a fence from drab to fab. You also can choose an unusual design when installing a new fence. For example, woven designs aren't common but can look stunning. Fences with decorative cutouts also can elevate a design. Common motifs include plants, animals, and geometric patterns.
When to Call a Fencing Professional
Your head is swimming with design options, but can you execute them? If you're not up for DIY projects, a fencing professional can give your fence the makeover it needs. They can provide tips to make your fence welcoming and narrow your design options. Get a quote from a local fencing company to get started.
Main Image Credit: ntdainai / Canva Pro / License
Lauren Bryant
Lauren Bryant is a freelance writer currently based in the Pacific Northwest. She enjoys long walks and baking in her free time. She understands how essential fences are for privacy and safety and is most interested in long-lasting solutions.